All your notes synced across all your devices
While you can use your Supernote device completely offline, there are multiple cloud-based drive options to help you backup your data and access them anywhere, anytime.
Supernote Cloud
With just a Supernote account, you can connect your Supernote device to the cloud and keep your files in sync, but note that the sync is not real time - you need to connect to Wi-Fi on your device and tap the sync button.
Supernote Cloud has a web client, so you can access it on any device with a modern browser without downloading any plugins or software. You can view notes, organize folders and upload files in the web client with free 32 GB storage.
For mobile devices, you can use the Supernote Partner app, now available for Android, iOS and iPad.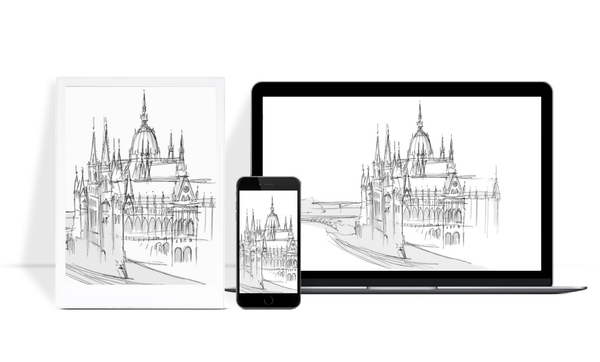 Regarding servers, we currently offer four options: Japan, UK, USA and China, where Japan, UK and USA servers are hosted by Amazon, and we recommend that you choose a server based on your location to have faster upload and download speeds.
Dropbox
You can also connect Supernote to third-party cloud drives, Dropbox is now available.
Unlike Supernote Cloud, you will need to first connect your Dropbox account on your device by following a few simple steps as instructed, and then you can select folders to sync to your Dropbox. Please note that you cannot open the notes file directly in Dropbox, you need to export the notes to PDF or PNG format on your Supernote first.
For privacy, there was a TCP traffic analysis done on our connection to Dropbox and it was concluded that the Supernote device only connects directly to Dropbox during the sync process, without going through any third party. Thanks to u/doing_this_too_much for your work.