Note system - everything you need to stay organized
Create a table of contents/outline for your notebook
With the built-in Title function, you can set titles for any content on any page to structure your hundreds or thousands of pages of notebooks.
By creating a table of contents for your notebook, it will make jumping to a specific page simple and you can easily tap the table of contents button in the top left corner of your notebook to overview the list of titles.
Search by keywords and symbols
By simply circling the handwritten content with a pen and setting it as a keyword, it will be recognized as text and saved in the keyword list so you can quickly search for pages related to that keyword.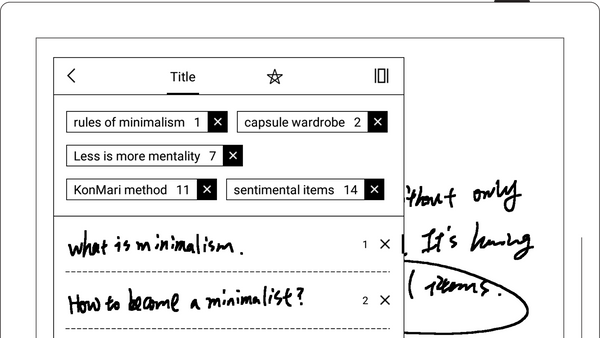 In addition, when you draw a star, the handwriting will be automatically recognized as a star symbol mark (☆) so that the marked page can be found by star mark search.
Template
Supernote not only has many built-in templates but also supports importing custom templates.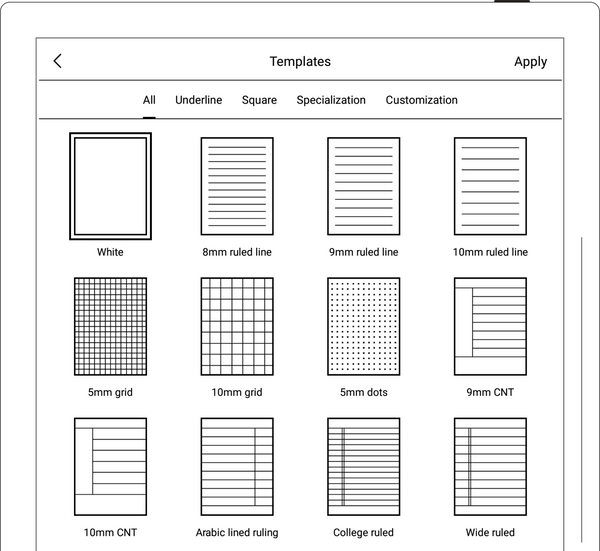 Related: A collection of templates posted from around the internet for the Supernote A5X and A6X. Thanks to Ted Lin for collecting them, and to everyone who shared the templates.
Layer function
The layer function is usually applicable for sketching. Consider layers as a stack of slides, where you can work on each layer individually. Apart from the Background layer and the main layer, another three layers can be added, you can delete, hide or adjust the layer sequence. The function gives you more freedom to create your artwork.
Export as vector
You can export your notes or sketches as vectors, which means that the largest images and the smallest details can be edited and even colored by applications such as Adobe Illustrator.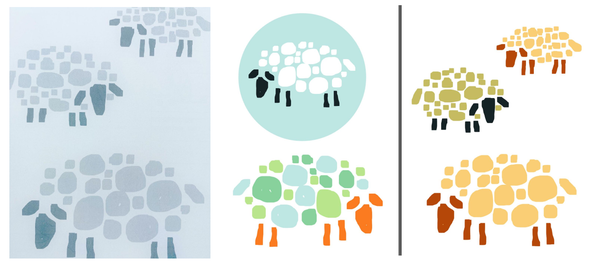 Adjustable floating toolbar
There is a wide range of note-taking and sketching tools to capture every detail. They are intuitive and flexible, so you can try different brushes, erase, scale and rotate at will until you are satisfied with your work.
It can be fixed on all four sides or float on the page, and you can shorten or even hide it to focus on the writing.
Gesture Eraser
Normally when we write on the desk, we hold a pen with one hand and place the other hand next to the notebook or pressed directly on the edge of paper, which is a balanced and comfortable position. "Gesture Eraser" is to utilize the free hand. When you like to use the eraser, just put two fingers on the screen, the pen will turn to area eraser automatically. And the eraser will be switched back to pen function immediately after release of finger-tapping.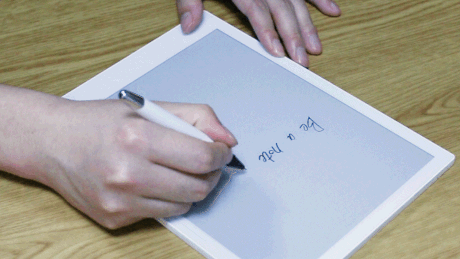 With this innovative gesture, you can quickly and seamlessly transition between eraser and pen without interrupting the flow of your thoughts.