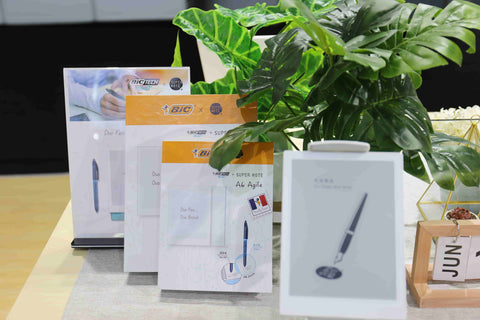 Meet Supernote at CES Asia
The annual CES Asia, which attracts more than 500 exhibitors from 75 countries and regions home and abroad, has come to an end, presenting the most groundbreaking top technologies and sharing the global wisdom and creativity in the digital era.
As the representative brand of digital stationery, Supernote, located at N2, not only brought the latest Supernote A6 Agile, Heart of Metal Series pen and DuPont Tyvek Folio, but also brought a different traditional humanistic atmosphere and a comfortable and intimate immersion experience to this exhibition.
A breath of fresh air amidst the hustle and bustle of technology
AI, 5g, autopilot, robotics, and other cool booths with a strong electronic and digital style are overwhelming, and in this noisy jungle of technology, there is an alternative habitat surrounded by warm light.
Tired of the dazzling digital booths, it's time to enjoy a quiet writing and creative journey in the "home" that Supernote has created for you.
Everyone is willing to stop at a place with temperature.
At CES, Supernote is one of the most popular booths. Whether you're an electronics enthusiast or a visitor from a different country, you'll always be impressed by Supernote's alternative style when you pass by the booth and try this revolutionary writing instrument for the digital age.
A passer-by said it's not like they're selling products here, they're selling culture.
New products and technologies that highlight the stationery style
Supernote A6 Agile
A warmer product in a warmer place.
Compared to the larger A5, the Supernote A6 Agile is more like a compact, portable handwriting notebook. Weighing only 245 g, the A6 Agile, yet it inherits the A5's superb handwriting experience and efficient smart processing.
Heart of Metal series
Tired of the boring, single plastic "public mould stylus"?
Supernote presents the Heart of Metal series, a colorful metallic digital pen made with traditional pen-making techniques that completely overturns the stereotype of a digital pen.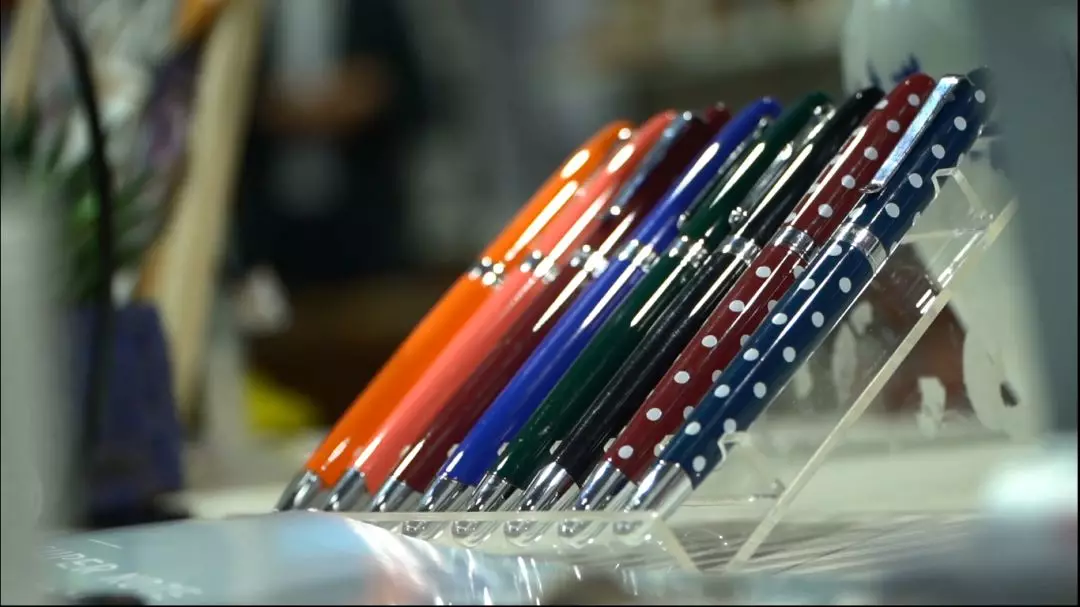 Various new folios
Supernote has never been satisfied with being sameness, and this time Supernote brings more variety.
Camouflage, leather and canvas, Supernote covers a wide range of colors, styles and materials, allowing you to create your own personalized fireworks. Among them, the most eye-catching one is the Tyvek folio made by Supernote and DuPont, which is as light as paper, weighing less than 120 g, and has the look and feel of paper.
Mystery Joint Model - BIC & Supernote
At this year's CES, a BIC & Supernote "Duo Pen" was also revealed, which will be released in the second half of the year.
One is a traditional stationery bigwig, the other is a digital stationery newcomer, what kind of spark will the two collide in the future? Let's wait and see.
Let the world experience the fusion of technology and tradition
This was a wonderful speech given by Wacom CEO Nobutaka at CES, in which he particularly praised Supernote for its authentic handwriting experience and the variety of traditional stationery styles. In this digital age where technology reigns supreme, tradition and humanity should be equally valued.
"Bringing hand writing back to its essence," digital stationery, represented by Supernote, blends the intelligence of technology with the authenticity of tradition to bring back the texture of paper and the touch of a pen to the digital world.