Edit and proofread professional Word documents with a pen
While you can connect a Bluetooth keyboard to write Word documents, editing and proofreading text with a pen anytime, anywhere on Supernote is a unique experience.
Convert handwriting to editable text with a double tap
You can create a new Word document on Supernote, write as much as you want on the blank page, and convert your handwriting to editable text by double tapping the screen.
Edit text with proofreading marks
Supernote supports proofreading marks including delete, line break, backspace connect, transpose and insert.
Delete
Backspace is no longer needed when you want to delete text. Just use a pen to draw a horizontal line to cross out a word, it will be automatically recognized as a delete signal, and the selected content will be deleted.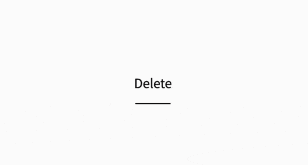 Insert
Draw an insertion mark (﹀) between words, write down the content, and then tap the insertion mark or double tap the screen to convert to text. You can also insert text at the end of a line or on a new line.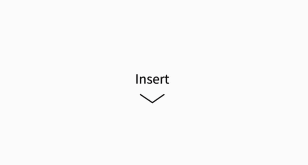 Line break
Sometimes a line break is necessary, simply drawing a vertical line (|) from top-down will do the trick.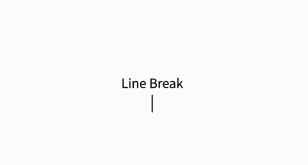 Transpose
If the order of words or letters is wrong, you don't need to delete and then rewrite them, just draw a transpose mark (∿) and the words will magically be switched.